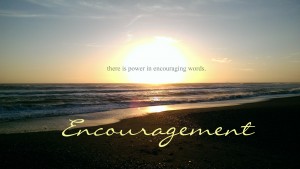 by Dona Hake
Like two little cheerleaders my granddaughters were shouting out words of encouragement to me. It was the most precious thing ever. While they were water coloring at Great Grandma's in her kitchen they were taking notice to my struggle as I was trying to figure out my mother in law's new phone. The oldest Granddaughter would shout an encouraging word to me and the youngest one would repeat and echo what her big sister was saying. I was getting a double dose of encouragement that I really needed for the moment.
Frustration was indeed finding a place in my head as I felt I was following the directions carefully to change a particular setting in the phone but it was not working. It was interesting that even though the girls seemed engrossed in their painting, they found it important to do some shout outs to Grandma. These were the words I was hearing coming from the both of them…
"It's okay, Grandma!"
"Yes Grandma, it's okay!"
"Keep trying!"
"Keep trying Grandma!!"
"Don't get frustrated Grandma!"
"Frustrated is not good."
You see the day before I was teaching my oldest Granddaughter to do something and frustration was all over her. I would make her look me straight in the eye and listen to my words, "Do not say you can't do this, because I KNOW you can!!" As she saw her self master what she thought she could not do, her face and countenance changed and she shined like a star! My point here is that those spoken words of encouragement stuck in her mind. She remembered how those words urged her on and now it was her turn to encourage me. It was so sweet and those spoken words helped me press in and realize that my frustration that I excepted was the very thing hindering me and I was simply missing one part of the directions. Finally I got the phone working.
The Word of God says that death and life are in the power of the tongue. (Proverbs 18:21) Today I want to encourage you to think about the power of encouraging words to those around you. Encouraging words are capable of inspiring someone to do something they think may be impossible, and I think that is awesome!! Do you remember a time when someone told you that you could do something you thought was impossible? …and then you did the impossible!! Bring that encouraging word to someone you know may be struggling with lack of confidence or a hopeless heart. God will surely bless you when you see hope spark in their eyes!