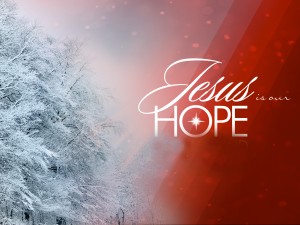 by Dona Hake
Romans 15:13 (GW)
"May God, the source of hope, fill you with joy and
peace through your faith in him. Then you will overflow
with hope by the power of the Holy Spirit."
Oh that we remind ourselves that He is the source, the River where only good things flow. We are told in the scriptures to guard our hearts with all diligence for from our hearts flow the issues of life. If our hearts are not right and things are out of balance, everything will seem wrong. As we see Him as the source of every need and all that we need to sustain our lives we will look to Him as our source of real hope and change within ourselves and everything around us. He is our only hope to make straight the crooked paths in our lives.
Romans 8:28-30 (Phillips translation)
"Moreover we know that to those who love God,
who are called according to his plan, everything that
happens fits into a pattern for good."
If you are standing helplessly as things may seem out of control around you…know He is your hope. He is at work and He has a plan. As you trust in His ability you will find hope overflowing with a fresh peace and joy like never before. Many times it does not work out according to how we planned it yet as we hope in Him, we will understand His plans more clearly. Today I desire to be full of his joy and peace and overflowing with His hope!