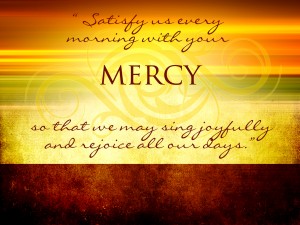 By Dona Hake
Today I am thanking God for the fact that everyday is a new day as I serve Him. What happened yesterday is left behind. If I am to remember what happened yesterday, it will only be the joys that were in it and the wisdom I may have attained in a learning experience. God desires to meet us each morning reminding us to have faith in Him and be blessed and overwhelmed by His great love that He has for us.
Psalm 143:8 KJV
Cause me to hear thy lovingkindness in the morning;
for in thee do I trust: cause me to know the way wherein
I should walk; for I lift up my soul unto thee.
Let us praise God that He is so merciful to us as we venture to do His will because so many times we fall short because of our human nature. Let us remember to look to His mercies and His forgiveness at all times as we lift our soul to Him that we can live with joyful hearts!
Psalm 90:14 Names of God Bible
" Satisfy us every morning with your mercy
so that we may sing joyfully and rejoice all our days."
~~~~~♥~~~~~