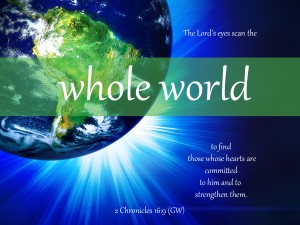 by Dona Hake
I have some very special memories of teaching lower and upper elementary children the skill of drawing in the art classes that I taught. I can remember how important it was to stay very keen in my observation of each child's strengths and weaknesses. There was one thing my students always well understood and that was they were not permitted to say "I can't do this!" I would quickly correct them and say that we will never say "I can't!" but rather we will say, "I will try to do my best."
I would always try to help them understand that I was there to help them learn and I will do my best to develop them. The biggest thing I would observe is that if a child was teachable and did not give up that they would always master what I was teaching them. Many a times I can remember students totally thrilled and proud of themselves as they completed a project in spite of them thinking they were incapable of mastering the art of drawing.
Today we are looking at this wonderful scripture that reminds us to keep a humble, teachable heart. There may be times that we are well aware that He is endeavoring to teach us how to do something and we feel we cannot do it. This scripture can serve to remind us to never give up because He is watching to strengthen us as we draw upon His strength.
2 Chronicles 16:9 (GW)
"The Lord's eyes scan the whole world to find those
whose hearts are committed to him and to strengthen them."
Today I encourage you to remember that He is looking to strengthen you and He watches for the smallest of details that need strengthening. He cares about you more than you will ever know!
~~~~~♥~~~~~