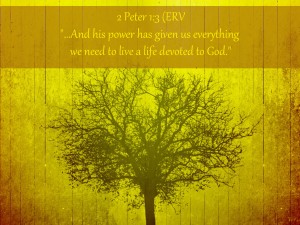 by Dona Hake
I believe that the Lord desires we make the most of every day that we are blessed with. I have heard certain motivational speakers that have said things that have touched and challenged my heart. I love when successful people desire to pass on the wisdom that made them who they are today. Let us be wise and receive from them!
Mary Kay of Mary Kay Cosmetics was a very successful lady and I can remember hearing that she said that we should all go to bed at night with at least six things on our "to do" list if we desire success in our day. She was making a strong point that you should awaken with a plan for your day and that plan will keep you focused and motivated. Personally I find it needful to have a plan for my day yet I want to always stay flexible and willing to allow the Lord to interfere with my plans. You just never know when He has something for you to do that will require your willingness to give of yourself and your time. I can testify of the many times He has interrupted my schedule and I am glad He did. The blessing that comes with obedience in response to His plans is just wonderful!
Let us be reminded that He has given us everything we need to accomplish all that we put our hand to. He will equip us with the energy, the wisdom and all the fine details that we need. If your life has something stressful going on He will give you peace. If you are sick He will bring healing if you believe Him for it. If you are afraid of your future, He will give you hope for your future and give you the peace and grace that you need. God is well able to give above and beyond all that you need to do His will!
2 Peter 1:3 (ERV
"…And his power has given us everything
we need to live a life devoted to God."
~~~~~♥~~~~~