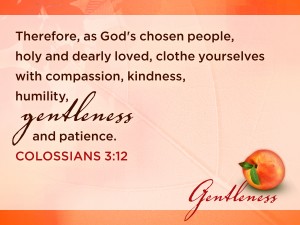 by Dona Hake
One of the very first things we do in the morning is dressing ourselves for the day and it's occasion. I am one of those planners so there are many evenings before I go to bed I lay my clothes out for the next day so my morning goes a little smoother. I believe the Lord desires that we are thinking about "clothing" ourselves in the many good things He desires. As you awaken in the morning ask Him to clothe you with the good things so you can be an instrument of Him.
Colossians 3:12 (CJB)
"Therefore, as God's chosen people,
holy and dearly loved, clothe yourselves
with feelings of compassion and with kindness,
humility, gentleness and patience."
As we make a conscious effort to clothe ourselves in the fruits of who He is we will truly be blessed. Face it, it is so easy to be nice to those that are treating us right, but difficult people can cause us to really get off track with our love walk. God's way is always the higher way and as we react out of His love and purpose to remain clothed in His Spirit we will be blessed.
Proverbs 11:17 (TLB)
"Your own soul is nourished when you are kind;
it is destroyed when you are cruel."
~~~~~ ♥ ~~~~~