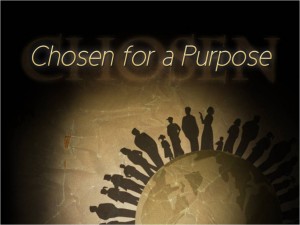 by Dona Hake
As I ponder the uniqueness of each human being, it seems mind boggling. To know that there are no two fingerprints alike seems to be impossible yet that shows what an amazing God that we serve! Oh that we would reflect on how special we are to Him. It seems that our culture is constantly dictating what is and is not success and we are constantly being bombarded by it. The voice of this world is constantly whispering in our ear to conform to it's standards. If you do not know who you are in Christ, this voice will tug and pull at your heart.
There may have been times you have wondered why you are here. Know that He has things for you to do, places for you to go and purposes to accomplish. Along with this thought you can absolutely be assured that as you give Him your life, He is going to work all His plans out in His way and His timing.
Psalm 138:8 (ESV)
"The Lord will fulfill his purpose for me;
your steadfast love, O Lord, endures forever…"
As we look for the Lord to work through us in unique and wonderful ways, let us be reminded that we are required to surrender our life wholly to Him everyday of our lives. We must give up doing things the way we think they need to be done and seek how He desires to work in you.
"Surrendering to the Lord is not a tremendous
sacrifice, not an agonized performance.
It is the most sensible thing you can do."
Corrie ten Boom
~~~~~♥~~~~~